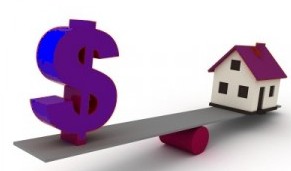 Sometimes getting the home you want is hard to do. Housing costs a lot, and nice places can cost more than others. Usually, the bigger the home, and the nicer the location and condition, the more it will cost to live there.
Lots of people do not have money for the home of their dreams, and some people cannot even afford what they think is a decent home.
It means having enough money to pay for everything it costs to live there. That includes all your bills, the rent, and the cost of other things like traveling. 
Affordable housing is a phrase that means the government or others try to make housing available to those with limited money. You and those who help you might look into whatever affordable housing is available where you want to live.
Owning Where You Live
Sometimes people can get loans from a bank and actually own the place they live in instead of renting it from a landlord. This is called home ownership. 
It can be tough to get such a loan, and you will need the help of professionals if this is something you wish to do in your future.
Sometimes there are special home programs for people with not a lot of money to help them reach their goal of owning the place they live in.