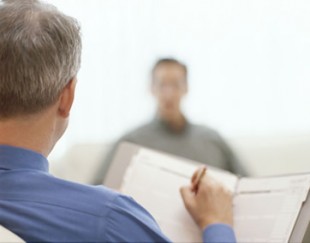 The heart of the interview is what the person says to answer specific questions. While it is not a good idea to be completely rehearsed, it is useful to think ahead about questions and be ready to have something to say to them. For example:
Tell me about yourself.
This is a very common opening question. It is not really a question to get you to talk about any hobbies or interests. It is really about giving you a chance to talk about your personal life in a way that relates to the job.
Try the next couple of questions at right and see how you do.
What do you think? Look at each question and think about how to answer it at an interview. Click on the question to see some suggestions.
Think about two or three key things. Especially focus on those things that match up to the job. Don't avoid mentioning a weakness, but state one or two in a way that shows your ability to get things done.
For example,
"One weakness might be is that when I focus on a job, I might lose track of other things around me that are going on. But I have learned to be more flexible with how things can change on a job, so I can change what I'm working on as you need me to."
Talk about things about the employer, the work or the people there. Make sure you stay focused on the employer rather than personal goals – for example, don't say:"I want to make more money."