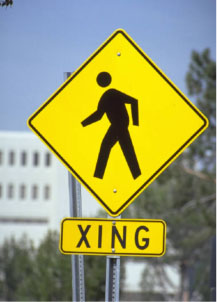 Different communities offer different ways of getting about. Cities and some small towns often have bus, train, taxi, and other transportation services.
If you live in a place like that, it is important to learn how to get around using these things. If you drive a car, walk or use a wheelchair, learn how to get to the places you need and want to go.
It costs money to use transportation. Make sure you budget enough to get to the places you need, including the grocery store, the bank, your job, and other places like your doctor or dentist.
And if you will need help getting rides, make sure you talk to someone who knows the community and can provide assistance to you.
Places to Go
Living in a community means learning how to access and use the things that an area offers. Most communities have libraries, social clubs, recreation, parks, and other places.
It also includes the businesses and services available, such as doctors, dentists, banks, stores, health clubs, restaurants, and more. To live in a community means to be a part of what it offers by joining in those places and gatherings that interest you.
It also means helping your community, such as volunteering or being a part of meetings and planning about the places you share with others.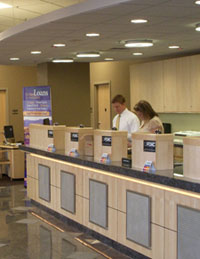 If you have a job or some other income, you will probably get a check regularly. You might need to deposit or cash that check at your bank. Banks are places where you keep your money in an account, and also where you might be able to get a loan. Some accounts are for saving money, others for spending money. Learn where your bank is and how to use it.