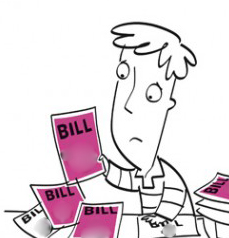 Paying for health care can be very challenging. At this point you may still be covered by your parents' health insurance or some combination of public or private plans. Most likely this will change over the next few years.
Keeping health insurance is very important over the next few years. If your insurance coverage depends on you being in college, then you need to be successful in school. Not only for the short-term, but also for the long-term. This will help you get a job that has health insurance benefits.
If you qualify for a public health insurance plan such as Medicaid, it is important to be aware of the rules and requirements that need to be met in order to continue receiving it. You do not want to find yourself sick with no way to pay for the care you need.
Health care is very expensive and complicated. Also, eligibility and benefits often change.
Learn more about Medicaid.
One way to remember your insurance information is to write it down (or have someone write it down for you) and carry it with you. It's OK to ask for help for this from your family, your care coordinators, and your doctors and nurses.