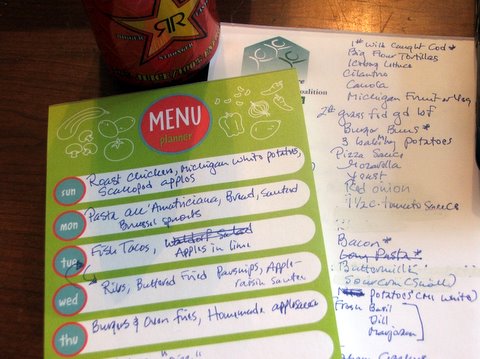 To eat healthy, it is a good idea to plan some meals in advance.
This way, you will know what to buy and can budget to make sure you will have enough food that is good for you to eat every day. A healthy breakfast might include a good cereal, milk, or eggs and toast. If you shop once a week, you would need to buy enough of these things to last the week. Your lunches and dinners might be different each day. So you would write down the meals you'd like to have, and then buy what you would need to make them. You also have to keep track of food that is no longer fresh, and empty your refrigerator – and the garbage – regularly.
Planning to Shop
Once you have decided on your meals, you will need all the groceries you need to prepare them. There are lots of choices in the supermarket.
You must check prices, brands, and ingredients – the things that are in each product – and make decisions about what you can afford and what you like and is good for you.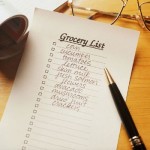 Besides groceries, you will need other things to manage your home, such as cleaning supplies, toilet paper, dish and laundry soap, etc. Make sure you don't go over your budget, but get the things you need.