Welcome to this training on developing skills in order to get and succeed at a good job.
It is hard enough to get a good job, but also having to overcome the discrimination that many young people with disabilities experience, makes it even harder. For this reason, it is important to put your best foot forward. In education, this is called career development.
It includes activities where you can learn or improve career and job seeking skills in order to land a good job and reach career goals. This is done by building on strengths, learning new skills, learning about yourself, and developing interviewing skills, resume writing, networking, personal appearance, and other job skills.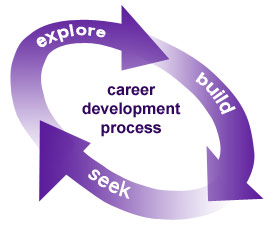 Career development can be thought of as having 3-steps:
exploration and learning about your skills;
building new work skills; and
seeking jobs by learning how to find and apply to them.