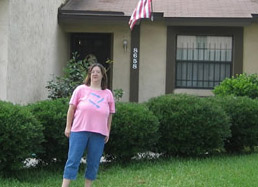 This mini-class will teach you some basics about what you need to know to live in your own home.
As a young adult, when you graduate school, you might begin to think about moving away from your family and living "on your own."
For most people, this is a way to begin to live their lives they way they want. It means more independence and control. But it also means more responsibility.
Living on your own doesn't necessarily mean living by yourself. You might have a roommate, for example – someone who lives with you.
Let's learn more. Click on the next lesson at right.