A job consists of lots of tasks, or things to do. An employer will want you to do these tasks in a reasonable amount of time and done right. Getting things done right requires training and practice. Once you can do this, you will have a "job skill."
Learning new job skills is best done through training in real job locations. Or, you could also learn in volunteer situations or short-term job sites. Younger students can learn skills in school if possible.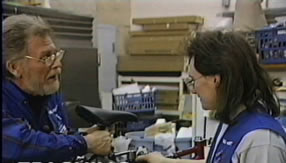 Before beginning to learn any job, always first observe how other workers are doing their jobs.
Often employers do their own training for new workers. Sometimes this is just a coworker or supervisor telling you about the job and offering help.