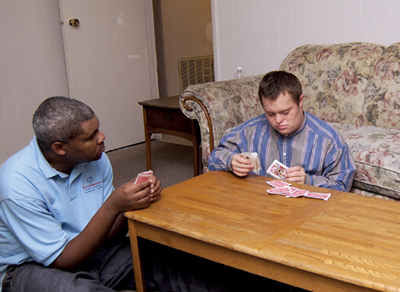 When people decide to live together and share a home, they are called roommates. Having a roommate can be fun because you have company when you are home. It is also good for budgeting, because you share the expense of the home.
You have to get along and agree on how to live!
If you disagree about the temperature you keep in the house, for example, it could lead to arguments. If your roommate doesn't clean his messes or his dishes, it might make you upset. Or if you play music loud, it might bother your roommate. Lots of things can cause disagreements when people live together.
The best thing to do is to talk to each other about what each of your expectations are. Make a list of house rules, and divide up chores. When something bothers you, ask your roommate to talk about it with you. Deal with problems openly and honestly, and try to work things out. And if you need help to work things out, ask someone you trust.