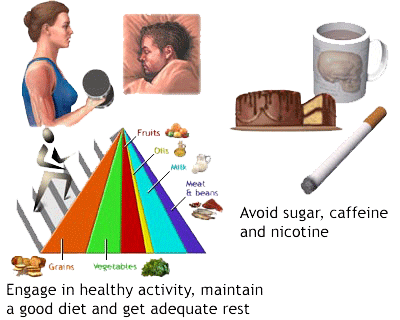 There are many things to do that help prevent medical emergencies. Here are a few:
• Maintain a daily, healthy routine.
• Be safety-conscious. For example, a fire extinguisher should be near your stove.
• Take drugs and medications only as prescribed. Some drugs are more effective when combined with regular, healthy meals and adequate sleep.
• See your doctors regularly, including physicians, dentists, and eye doctors.
• Maintain good health records.