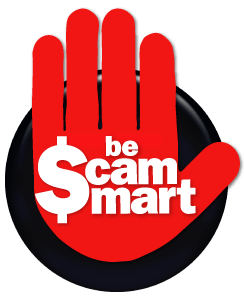 Keep Your Money Safe!
Unfortunately, the world is full of people who will try to steal other people's money. They can be tricky. Here are some rules to remember. Click on each to learn more.
Do not give your money information over the phone or internet to people you do not know or trust: credit card number, bank account number, social security number, or PIN number. Call your credit card company quickly if you lose your card. 
Be careful of mail, telephone, or internet messages
that offer "get-rich-quick" ideas.
Don't respond to messages that tell you won big sums of money.
They are fake. These are called "scams."<
Never buy things because someone is pushing you.
If you don't understand how the purchase works, wait until someone can explain it to you.
If someone promises you something free, make sure it is really free. Usually, there is something to pay afterwards.
Sometimes people promise things and do not deliver. This is called "fraud." If something sounds too good to be true, it usually is not real.
Think about what happens if what you buy is broken or not what you expected? Make sure you know the store policy for returning the item and save all your receipts.