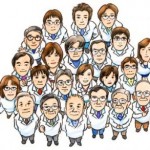 You cannot be sure that the doctors you now see will continue to take care of you until you are 21.
Many pediatricians do take care of older adolescents and young adults, but some pediatricians stop seeing teens when they turn 18.
The only way to be sure is to ask! Write a note to yourself to ask each doctor that you see about the upper age limit of the patients they see. Or you could call your doctors to get this question answered.
A pediatrician is a physician (doctor) who specializes in the medical care of children up to 18-20 years old.
If you presently see a pediatrician for your care, he or she is trained to care for children. When you become an adult, you will want to see someone who is trained to care for adults. Adults have different kinds of health issues and there are important health care tests that adult doctors know about and are better able to do.
The adult doctor or internist or Family Practice physician may not be as familiar as your pediatrician is about your special health care problem, but the pediatrician can work with your adult doctor to learn about your special health care needs and you also can help educate any doctor who treats adults.