Practice Activities
Click on an information or practice item to download it for your own use.
CONVERSATIONS
conversation


opens PDF file
Practice social talking! Some common things you might hear in conversations are provided, and you can write down what you might say in response.
JOB INTERVIEW CHECKLIST
job-interview-checklist


opens PDF file
Be ready for your next job interview! This checklist will help you make sure you won't forget anything important.
KEY JOB SIGNS
job-signs


opens PDF file
Here is a quick list of important sign language words to know at work.
PRACTICE JOB APPLICATION
practice-job-application


opens PDF file
Some job applications can be complicated. You can practice by filling this one out.
SELF-EMPLOYMENT REVIEW
self-employment-plan


opens PDF file
Use this checklist to go over the things to consider when you are going to start your own business.
INTERVIEW PREPARATION
interview-prep1


opens PDF file
Use this form to prepare for a face-to-face meeting with an employer for a job interview.
MY SCHEDULE
my-schedule


opens PDF file
Organize your things to get down with this weekly schedule form.
MY NETWORK
my-network


opens PDF file
Keep track of the people who are in your life with this form to write down the groups you interact with.
HYGIENE SELF-CHECK
hygiene-self-check


opens PDF file
This checklist will help you remember and improve how you look and how to keep yourself healthy and clean.
BASIC RESUME
A one-page simple resume form that can be changed with your own information by using Microsoft Word. Just click on the image to download it.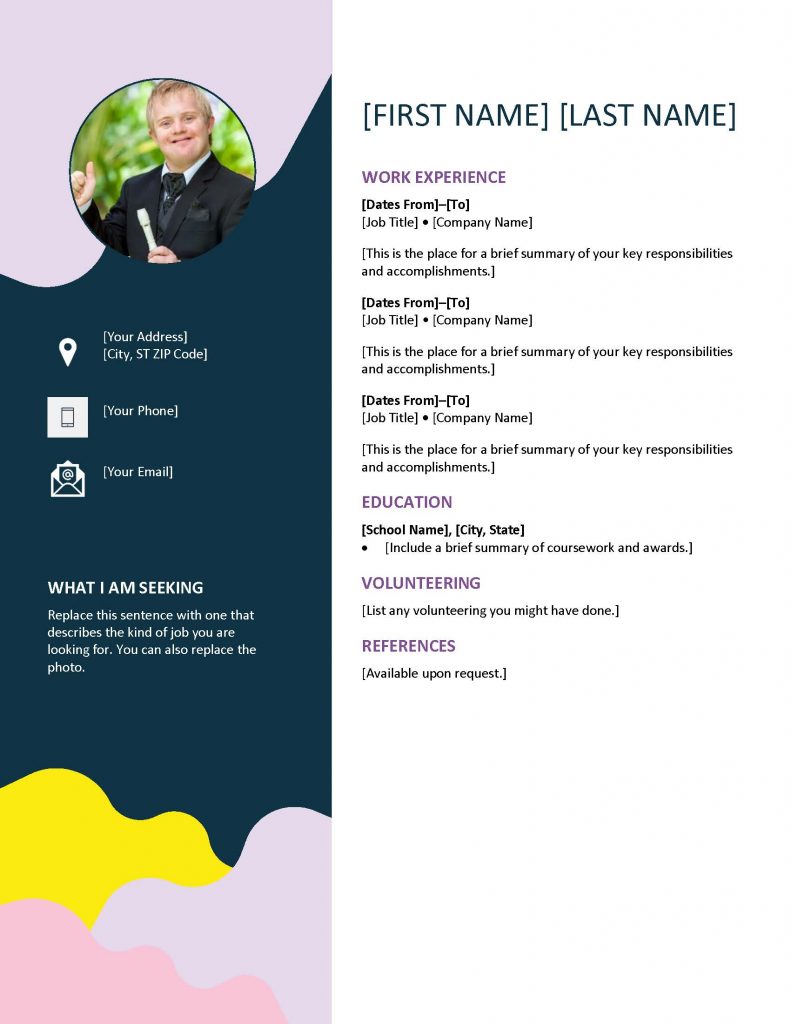 opens WORD file